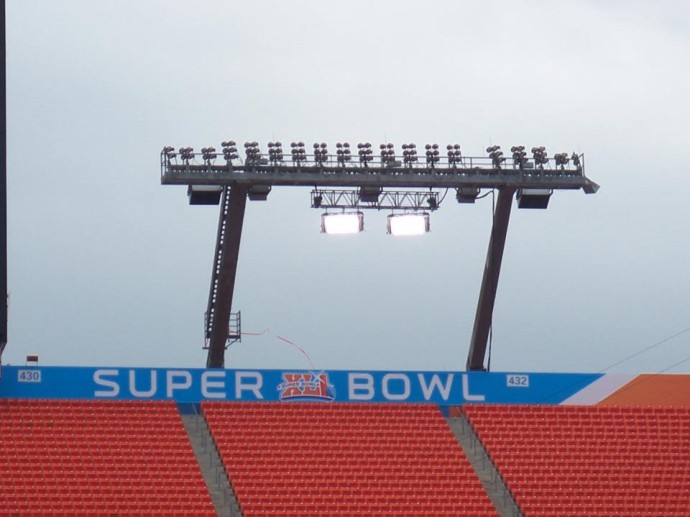 Super Bowl XLI Televised Live Sports using 50K SoftSun
Super Bowl XLI is an example of televised live sports using 50K SoftSun lights. Several of the 50K SoftSun lights were used as the main lighting source. They were rigged off the the existing lighting towers and operated throughout the game and halftime show.
The 50K SoftSun lights were the chosen as the primary lighting source because of their features:
Instant on with No warmup time
Dimmable down to 10% and then ramped up to 100% with No Delay
Large sources, so there are far fewer shadows
Flicker Free even at high speeds, so a pulse or flicker on the video will never be seen, even with 4K and Super Slow-mo cameras
Daylight source specifically designed for superior High Definition video color rendering
Even during the driving rainstorm while Prince was performing at the halftime show, the 50K SoftSun lights operated without fail.
This project for televised live sports using 50K SoftSun lights took place in Miami, FL.